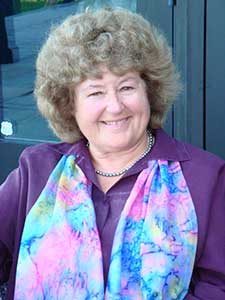 Long-time English and Creative Writing Professor Patricia Keeney has launched the first of two new books this fall with a standing-room-only reading at the Women's Arts Association in downtown Toronto recently.
The new book, a novel called One Man Dancing is based on the true story of a professional acting company in Uganda doing politically provocative theatre during the murderous reign of Dictator Idi Amin. When Amin sends out an order to have the entire company assassinated, the company's artists are forced to flee Uganda for their lives. The story follows one of them through his exile in Kenya and Italy and his ultimate move as a refugee to Canada where he runs into some danger of a totally different sort.
For more details, please click here.