Elena Basile
Atkinson College, 710
Extension 66629
ebasile@yorku.ca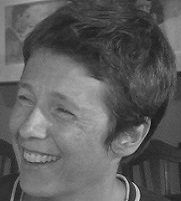 Elena Basile (Ph.D., English, York) is a teacher, researcher, poet and translator. She teaches Psychoanalysis, Affect and Queer theory, Canadian feminist multilingual and experimental poetics, and Translation studies at York University and at the University of Toronto.
She has written on translation and Canadian poetics (essays in New Voices in Translation Studies, Open Letter, Canada and Beyond) and has translated into Italian Nicole Brossard's novel Le désert mauve (2011). She collaborates regularly with artists and academics in Italy, Canada and France, focusing her research and poetry on the politics of feminist queer migrant poetics. Her most recent collaborative multimedia project, Transitions in Progress: Making Space for Place, is part of a EU-Canada International Project titled Performigrations: People are the Territory (2014-2016).
John Bell
Atkinson College, 714
Extension 66639
johnbell@yorku.ca
Jennifer Duncan
Stong College, 301C
Extension 22570
jinx.duncan@sympatico.ca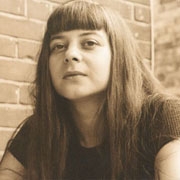 Jennifer Duncan is the author of Sanctuary & Other Stories and Frontier Spirit: The Brave Women of the Klondike and her poems, short stories, arts journalism and book reviews have been published in a variety of literary journals and newspapers. A graduate of York's Creative Writing Program, Jennifer earned a B.Ed at OISE/University of Toronto and an MA in English/Creative Writing at Concordia University. She has taught writing for twenty years and her frequent forays into the Yukon resulted in the originating and ground-breaking curriculum for the Yukon School of Art. Currently, Jennifer is completing a novel set in Dawson City while writing a dissertation on creative writing pedagogy for her PhD in Language, Culture and Teaching at York.
Ila Goody
Atkinson College, 726
Extension 22433
Jordana Greenblatt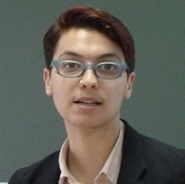 Atkinson College, 720
Extension 22290
jordanag@yorku.ca
Megan Hillman
Stong College, 301B
Extension 33465
mhillman@yorku.ca
Maria Ionita
Atkinson College, 710
Extension 66629
mionita@yorku.ca
Natalia Khomenko
Atkinson College, 703
Extension 22228
khomenko@yorku.ca
Marilou McKenna
Victor Phillip Dahdaleh (DB), 2046
Extension 22087
mckenna@yorku.ca
Marilou McKenna (Ph.D. York, Victorian Studies; TESL, U of Toronto) has taught at York University for over 30 years in a wide variety of English and Humanities courses. During this time, she has also been a Writing Instructor at the former Atkinson Essay Tutoring Centre and the Arts Centre for Academic Writing (now amalgamated as the Writing Centre in the Writing Department). Her main field of interest is Victorian Poetry, and she completed a doctoral dissertation on Algernon C. Swinburne's Mary Stuart Trilogy. She has published articles and delivered conference papers in her area of research. She is also a past member of and Newsletter Editor for the William Morris Society of Canada.
Natalie Neill
Atkinson College, 725
Extension 22408
nneill@yorku.ca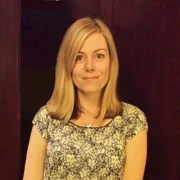 Natalie Neill (Ph.D., English, York; M.A., Film Studies, Carleton) specializes in Romantic literature, the gothic, popular fiction, and film. Neill has published articles on film adaptation, gothic parody, and Romantic poetry, among other topics, and has edited two 19th-century comic gothic novels—The Hero and Love and Horror—for Valancourt Press. She is working on a book about readers in and of first-wave gothic novels.
Dagmar Novak
Atkinson College, 730
Extension 66631
dnovak@yorku.ca
James Papoutsis
Atkinson College, 730
Extension 66631
james.papoutsis@gmail.com
James Papoutsis (Ph.D., English, York) specializes in contemporary literature, American literature, and popular culture. He has published fiction in numerous national and international literary journals and his work has earned him a number of major arts grants. He is currently completing a novel with the support of a Canada Council grant. He has also worked in theatre, both as a playwright and more recently as part of a collective that developed an audio-based experimental theatre project that was featured in the Festival Of Original Theatre. He recently delivered papers at the CAAS and PCA/ACA conferences about his ongoing research on literature and culture post-1945.
Dana Patrascu-Kingsley
Atkinson College, 732
Extension 77589
danapk@yorku.ca
Phyllis Rozendal
Atkinson College, 724
Extension 22395
rozendal@yorku.ca
Danielle Spinosa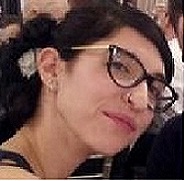 Founders College, 324
Extension 22866
genericpronoun@gmail.com
 Judith Stuart
Stong College, 342
Extension 30442
jstuart@yorku.ca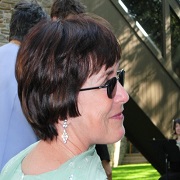 Judith Anderson Stuart's new book, two jammed suitcases: haibun, a combination of haiku and travel-based, reflective prose, was published by Aeolus House Press in December 2013. She is the author of the chapbooks seasoning (Bald Eagle 1992) and haiku garden (Bald Eagle1994), is one of the poets in the anthology Mix Six: Six Ontario Poets (Mekler and Deahl 1996), and has written fiction and poetry for children. She received her Ph.D. at York in 2004. Her scholarly interests are in women's writing (especially but not limited to the Restoration and C18), children's literature, and the prose narrative. Among other essays, she has published on Margaret Cavendish, Christine de Pizan, and Roland Barthes.
Richie Woodall
Victor Phillip Dahdaleh (DB), 2046
Extension 22087
rglwoodall@rogers.com