Elena Basile
Atkinson Building, 626
Extension 44017
ebasile@yorku.ca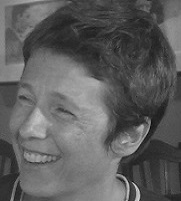 Elena Basile (Ph.D., English, York) is a teacher, researcher, poet and translator. She teaches Psychoanalysis, Affect and Queer theory, Canadian feminist multilingual and experimental poetics, and Translation studies at York University and at the University of Toronto.
She has written on translation and Canadian poetics (essays in New Voices in Translation Studies, Open Letter, Canada and Beyond) and has translated into Italian Nicole Brossard's novel Le désert mauve (2011). She collaborates regularly with artists and academics in Italy, Canada and France, focusing her research and poetry on the politics of feminist queer migrant poetics. Her most recent collaborative multimedia project, Transitions in Progress: Making Space for Place, is part of a EU-Canada International Project titled Performigrations: People are the Territory (2014-2016).
John Bell
Atkinson Building, 706
Extension 44594
johnbell@yorku.ca
Jennifer Duncan
Atkinson Building, 742
Extension 30865
jinx.duncan@sympatico.ca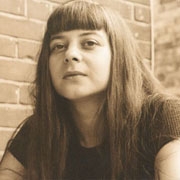 Jennifer Duncan is the author of Sanctuary & Other Stories and Frontier Spirit: The Brave Women of the Klondike and her poems, short stories, arts journalism and book reviews have been published in a variety of literary journals and newspapers. A graduate of York's Creative Writing Program, Jennifer earned a B.Ed at OISE/University of Toronto and an MA in English/Creative Writing at Concordia University. She has taught writing for twenty years and her frequent forays into the Yukon resulted in the originating and ground-breaking curriculum for the Yukon School of Art. Currently, Jennifer is completing a novel set in Dawson City while writing a dissertation on creative writing pedagogy for her PhD in Language, Culture and Teaching at York.
Rosita Georgieva
Atkinson Building, 730
Extension 22144
rositag@yorku.ca
Ila Goody
Atkinson Building, 630
Extension 30864
igoody@yorku.ca
Jordana Greenblatt
Atkinson Building, 730
Extension 22144
jordanag@yorku.ca

Megan Hillman
Atkinson Building, 708
Extension 44752
mhillman@yorku.ca
Maria Ionita
Atkinson Building, 742
Extension 30865
mionita@yorku.ca
Aida Jordao
Atkinson Building, 516
Extension 22570
ajordao@yorku.ca
Patricia Keeney
Atkinson Building, 634
Extension 22141
patdon@yorku.ca
Natalia Khomenko
Atkinson Building, 708
Extension 44752
khomenko@yorku.ca
Nat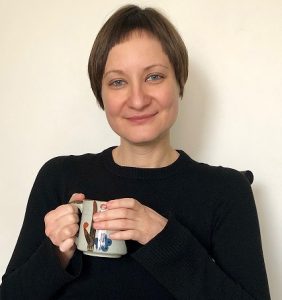 alia Khomenko (PhD, York University; MA, University of Toronto) wrote her doctoral dissertation on virgin martyr vitae as a popular genre in late medieval and early modern England. She specializes in Middle English hagiographical narratives, post-Reformation English drama, and Global Shakespeare. Natalia's ongoing research project, funded by a SSHRC Insight Development Grant, focuses on the reception and interpretation of Shakespearean drama in early Soviet Russia. She is currently editing a cluster of essays on Soviet Shakespeare for The Shakespearean International Yearbook.
Regi Khokher
Atkinson Building, 728
Extension 22143
rkhokher@yorku.ca
Marilou McKenna
Atkinson Building, 730
Extension 22144
mckenna@yorku.ca
Marilou McKenna (Ph.D. York, Victorian Studies; TESL, U of Toronto) has taught at York University for over 30 years in a wide variety of English and Humanities courses. During this time, she has also been a Writing Instructor at the former Atkinson Essay Tutoring Centre and the Arts Centre for Academic Writing (now amalgamated as the Writing Centre in the Writing Department). Her main field of interest is Victorian Poetry, and she completed a doctoral dissertation on Algernon C. Swinburne's Mary Stuart Trilogy. She has published articles and delivered conference papers in her area of research. She is also a past member of and Newsletter Editor for the William Morris Society of Canada.
Bernice Neal
Atkinson Building, 740
Extension 30436
bmneal@yorku.ca
Dagmar Novak
Atkinson Building, 706
Extension 44594
dnovak@yorku.ca
Peter Paolucci
Atkinson Building, 728
Extension 30436
paolucci@yorku.ca
James Papoutsis
Atkinson Building, 740
Extension 30436
james.papoutsis@gmail.com
James Papoutsis (Ph.D., English, York) specializes in contemporary literature, American literature, and popular culture. He has published fiction in numerous national and international literary journals and his work has earned him a number of major arts grants. He is currently completing a novel with the support of a Canada Council grant. He has also worked in theatre, both as a playwright and more recently as part of a collective that developed an audio-based experimental theatre project that was featured in the Festival Of Original Theatre. He recently delivered papers at the CAAS and PCA/ACA conferences about his ongoing research on literature and culture post-1945.
Dana Patrascu-Kingsley
Atkinson Building, 630
Extension 30864
danapk@yorku.ca
Nemanja Protic
Atkinson Building, 626
Extension 44017
nemanjaprotic@rogers.com
Dani Spinosa
Atkinson Building, 740
Extension 30436
genericpronoun@gmail.com
Rachelle Stinson
Atkinson Building, 634
Extension 22141
Rachelle_Stinson@edu.yorku.ca
Tanya Taylor-Cherry
Founders College, 307A
Extension 22055
ttaylor@yorku.ca
Anna Veprinska
Atkinson Building, 708
Extension 44752
annav13@yorku.ca
Kathryn Walton
Atkinson Building, 626
Extension 44017
kwalton@yorku.ca
Richie Woodall
Atkinson Building, 634
Extension 22141
rglwoodall@rogers.com